Archive of 'Beauty in Creation' category
# 13 on my 30 before 30 list has happened! 
A while back I decided to start a
30 Things List
and gave myself just over a year to complete them all. 
This passed weekend, my family and I went camping at Bellows Air Force Station Beach with some friends. It's always fun. And always relaxing. We love it there.
Usually, we just set up and enjoy the wonderful Hawaiian weather, talk, laugh, cook, and eat. 
This time though, my goal was to catch the sunrise. 
The beach faces the east, and there are no buildings, no city skylines to block the views.
There is just ocean. 
Just beauty. 
I have to admit, I did not get to see the sun crest on the horizon like I'd planned. It was too cloudy.
So I was disappointed for a moment and thought I'd have to make another attempt for my 30 Things List. 
But then I realized, that I didn't need to try again. That, even through the clouds, I saw my Hawaiian Sunrise. 
I saw the glorious, magnificent creation that God had painted in the sky that day. 
It was perfection. 
It was peace. 
So, # 13 is done.
Read on to see a snippet of the morning. 
Every step we took closer to the water brought a sort of peace that can only be found in God's Glory.
 Angel loves to look out across the water. I have captured her in this same position so many times. She loves the Beauty in Creation.
Tator always finds a tree to climb. 
This is a shot I took when I was finally able to see the sun peek through the clouds. It had already risen a bit. 
Look at how it lights up the sky. 
Yall know I can't resist taking pics of everything, especially old rope!
The colors on the water and in the sky were always changing.
The painting in the sky was alive. 
The sun that rises each and every day reminds us... 
Y
ou cannot escape the Glory of God

. 
...that they may know from the rising of the sun, and from the west, that there is none besides Me. I am the LORD, and there is no one else. 
-Isaiah 45:6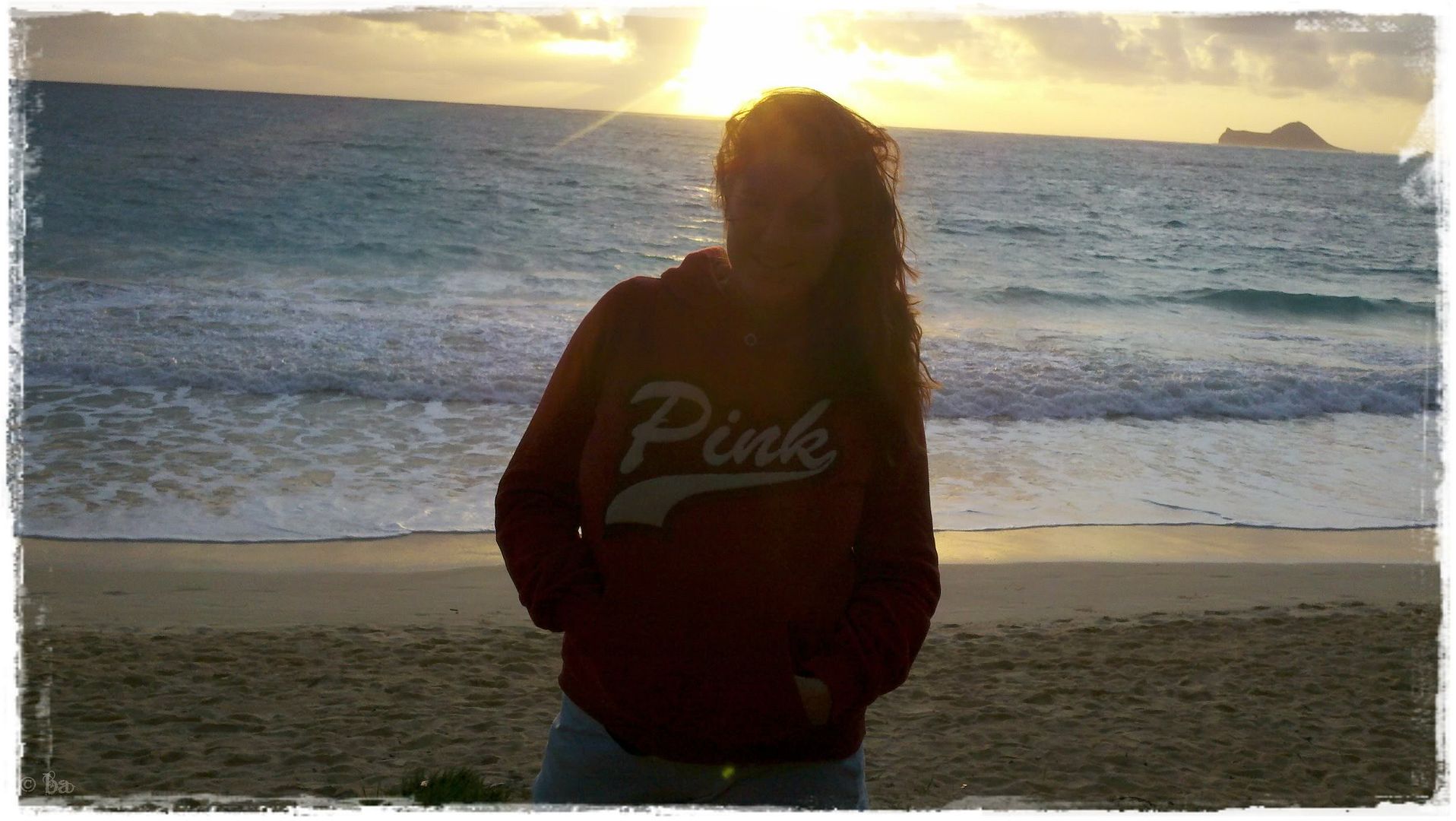 And there I am, in my Hawaiian Sunrise...

Covered in Grace

.
Click the pic to be taken to the 30 before 30 List.
brooke