Can you believe 2013 is here?!
I wanted to bring you guys some 
epic New Year post...but I am still 
radiating excitement over the 
The linkup was fantastic.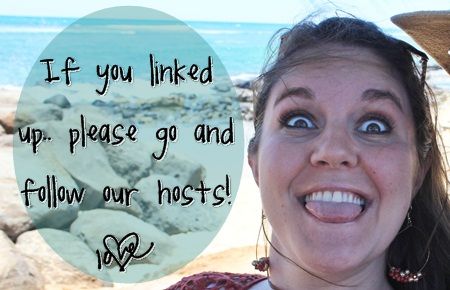 You can check out my other 
Here are my New Year's Kisses for you!!!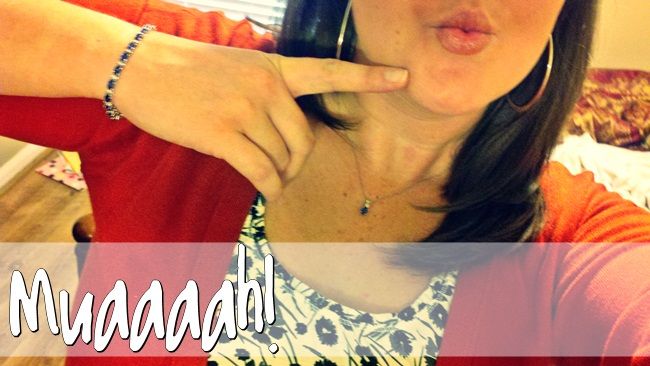 So on with the post, huh?
As usual, The "
A Look Back
" series is going full-force!
That means that today we're taking a look back at 1991.
I highly encourage you to. It is so much
fun to think back on all those years passed!
It's time to take A Look Back. Dig out your old photos, dust off your old memories and share what you were up to in 1991. Then grab a button [below] and link up either here, or with 
Shaping Up to Be A Mom
, 
The Houtz House Party
, or 
Absolute Mommy
. We can't wait to see what you have going on.
I turned  nine years old. My family made a big move back down to the Houston area. 
I began the 4th grade. 
I remember... Shane J. was my first
real
boyfriend that year.
He was the fastest boy in the school. Yall know that was something!
He is still the most polite person I have ever met and I still have the
Valentine's Day card that he gave me back then.
'91 was the year I donned my first punk rocker costume.
There will be a few more down the road.
And I may have passed the punk rocker torch to my kiddos.
Isn't my mama gorgeous!?!
I love this one...because it's proof that I've always been
goofy with my silly faces. Ha!
Pictured below: 
At church with my Grandparents, Aunt, Uncle and bebe Jordan
(who is training to be a minister now, btw)  and my family...
Daddy: making the funny face in the middle
Mom: holding Tracey with her pink bow
Me: in my favorite flowered dress with GIANT puffed sleeves!
Bub: So cute with his little white Bible.
Tia: Cute as ever..possibly wearing a dress made from left-over 80's drapes...
I don't have tons of memories of 1991.BUT...one of the best... is a memory of my entire little family...the six of us...
Dancing all over the living room together
 to the credits at the end of The Great Outdoors.
It's one of the last memories I have of the six
of us together...happy and laughing.. before the yucky times.
Mmkay...
Now it's your turn! Where where you in 1991? 
Grab the button below for your post and
link up with the rest of us ALL WEEK. 
We can't wait to see what you remember!